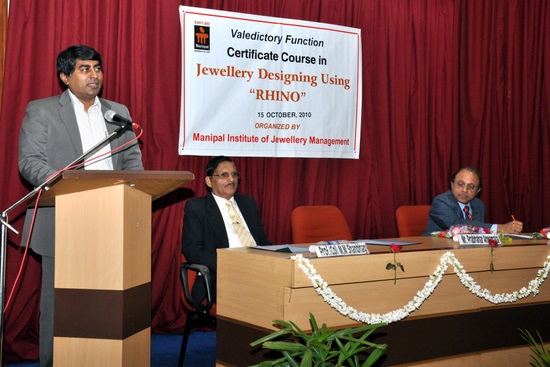 On-site Training for Customers in Industries and Institutes
Today, manpower attrition is inevitable and this puts a challenge to train/re-train manpower time and again for companies and institutions.  Even in the educational institutions, there is a continuous need to update/upgrade one's knowledge with respect to technological changes in the market place. This helps the faculties to keep abreast of the changes/improvements in the areas of their expertise that enhance the teaching to their wards.
Our team is continuous trained/re-trained on various tools/technologies/software/hardware by our global suppliers and other contemporaries.  Owing to continuous interactions and business relations with high-tech companies internationally, our team is always formally trained/retrained/updated on the technologies and its micro level applications.  Also, our cross learning between various industrial customers while implementing our 3D services enables us identify and deliver 'quick solutions' to our customer's problems rather than lengthy time wasted.
In addition, our international partners/suppliers continuous enhance our skills/knowledge by sharing their experiences with their global customers therefore our customers stand benefited.  Our team visits various local, national and international technology shows wherein the useful technologies are always our priority for our local customers, in India.  This adds very well to educational institutes including their faculty/students for upgrading their application knowledge using our cross-learning experience over the years.
Industry- Institute interaction is very important for college to mould student skills for ready-to-take on the job, from the day-one.  Institutes also find it difficult to match the manpower skill requirement for running courses on latest technologies related to IT in manufacturing industry.  This is due to the fact, technologies with the integration of IT into manufacturing are constantly advancing toward higher and higher levels of automation.  This adds tremendous gap between the industry-level technologies and institute-level technologies, that are being practically used on daily basis.
VectraFORM offers On-site training program on CAD/CAM Software, Reverse Engineering, Rapid Prototyping/Tooling/Manufacturing Technologies to engineering institutes to increase the employability of students.  Our services in this areas have been offered since inception (1998).  VectraFORM, consistently invests on new-age technologies to demonstrate the same to the benefits of industries and institutions. 
We undertake a few hours training curriculum to a few days training curriculum for catering to the available time limitations or present exposure of the workforce.  

Scope of our Training Services include:
The services we provide in on-site training are
This is to train the students using the infrastructure available at the college with our course-ware.  Our course-ware includes training, training material, industry based training, project and certification.
Many progressive industries are constantly expose themselves to various tradeshows within India and outside India.  While investing on such trade-fairs, these companies cross-meet with various other technology partners who constantly help to up-grade their facility or help them to outsource any of their developing need.
However, this is also true to large organizations where the workforce is not upgraded to know the newest technologies or applications, available in the market.  In fact, even if they try to train internally, there is a burgeoning skepticism on the intention of the managers of such training, internally.
It is evident that workforce will easily accept 3rd party trainers who can train them effectively using such new technologies.
VectraFORM offers such new technologies training in the following areas:
Generative/Algorithmic Modeling
Reverse Engineering Applications
Computer Aided Inspections
Rapid Prototyping/Tooling
Rapid Manufacturing
Class-A Modeling
Subtractive Rapid Prototyping
Our courses are normally tailor-made to suit the industry, as per the planned needs of the workforce.  The course content is normally prepared in consultation with the academia so that the fundamentals of such applications are covered in detail to enable the workforce to refresh their basics.
Especially for institutions, it is not possible to deploy all technologies and teach the same, given their limited budgets and extended pressure to invest on broad range of applications to train the students appropriately.
VectraFORM, therefore offers the following the training to EDU Institutions:
Demonstrations/Presentation of Technology/Applications
Training of limited number of staff or students or staff/students combination
Curriculum Management in specific areas
One-day workshop or seminar jointly with Mechanical/Production/Mechatronics Departments
Our Specialized areas are 
Design for Additive Manufacturing

Generative/Algorithmic Modeling

Reverse Engineering

Additive Manufacturing
Subtractive Manufacturing
Rapid Tooling/Bridge Tooling
We also provide specialized training based on your need.