CAD software is used to increase the productivity of the designer, improve the quality of design, improve communications through documentation, and to create a database for manufacturing. CAD output is often in the form of electronic files for print, machining, or other manufacturing operations
CAD software is used to increase the productivity of the designer, improve the quality of design, improve communications through documentation, and to create a database for manufacturing. CAD output is often in the form of electronic files for print, machining, or other manufacturing operations

CAD is one part of the whole New Product Development (NPD) activity within the product lifecycle management (PLM) processes, and as such is used together with other tools, which are either integrated products or stand-alone products, such as: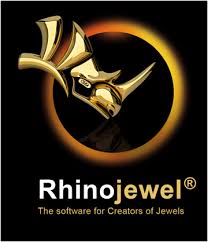 Computer aided manufacturing (CAM) software is a tool/program that uses numerical control (NC) to create detailed instructions (G-code) that drive CNC machines. CAM software streamlines the machining process and automates actions like drilling and cutting, which makes it ideal for high-quality manufacturing.
Once a designer is satisfied with the design, the CAM software will send all of the above information to the CNC machine to physically produce the part. CNC machines are able to read and understand the numerical code, which is normally converted to electrical signals.

Medical Modeling Software

Three-dimensional (3D) modeling and rapid prototyping technologies have recently shown great utility in a wide variety of applications in medicine and surgery.  Patient-specific anatomical features provides surgeons with an immediate and intuitive understanding of even the most complex anatomical morphologies, enabling accurate planning and emulation of a host of surgical procedures.
The employment of these 3D anatomical models is widely use for a host of implantation procedures, such as dental crowning, craniofacial reconstruction, knee implants, lumbar cages, acetabular cups, hip implants, etc.  We provide solutions in the areas of medical modeling for dental, neurosurgery, orthopaedic, cardiovascular, etc for helping medical professional/hospitals.  This helps to reduce their time and costs towards the patient treatment thus enabling quicker recovery and confidence during treatment.
Naval Architecture Software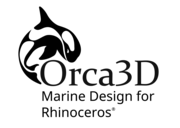 HULL DESIGN & FAIRING

HYDROSTATICS & STABILITY

PARAMETRIC SPEED & POWER ANALYSIS

WEIGHT COST & TRACKING

ORCA MARINE CFD